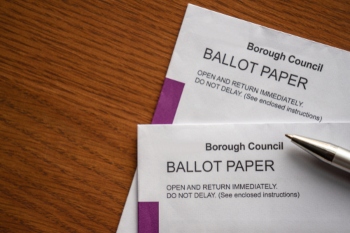 Darlington Borough Council has issued an apology after a printing error caused 370 duplicate postal votes to be sent out.
The council said its external printing company had sent out duplicate postal voting packs by mistake and it would contact all residents affected.
It is asking people to return the duplicate pack to the council and has warned it is an offence to vote more than once at the same election. The council also said it had measures in place to detect if anyone tries to vote more than once.
Luke Swinhoe, the Returning Officer for Darlington Borough Council said: "I am very sorry that this situation has arisen and for the concerns that it will create. If you have received a duplicate postal vote, please let us know. Similarly, if you have not yet received your postal vote please let us know.'