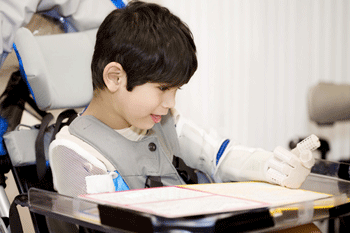 Suffolk County Council has apologized to families who rely on the local authority's special educational needs (SEND) provision after a report found the council's SEND services 'were not performing well.'
In June 2021, the council commissioned an Independent Review to focus on the processes, communication protocols and family-facing elements of SEND services. This was carried out by a team from Lincolnshire, including Lincolnshire County Council and the SEND parent carer network.
The report lists strengths and weaknesses of the service and includes nine recommendations for improvement.
One of the recommendations was to work with a third-party organisation to deliver improvements. The council has since secured Impower as a strategic partner.
Other recommendations include staff training, reviewing the process for allocating specialist placements and working with education leaders and parents and carers to understand the demand for specialist provision and use data and local intelligence to inform sufficient planning.
The council has drafted an Action Plan which they say addresses each of these recommendations.
'The review has found that we must change what we are doing in a number of areas,' said Sue Cook, executive director of People's Services at Suffolk County Council.
'I would like to say sorry to any child or young person, and their families, who we may have failed.
'Our priority now is to implement these recommendations with pace, efficiency and impact. We have begun to make these changes, but it will take time before the impact of the changes are felt.
'We are grateful to the team at Lincolnshire for their findings and recommendations, which we accept wholeheartedly, and for their support and advice.'
Rachel Hood, cabinet member for Education, SEND and Skills, at Suffolk County Council, commented: 'Suffolk County Council's Cabinet commissioned this review after the May elections because of concerns that our SEND services were not performing well.
'As we anticipated, the report has shown that SEND services in Suffolk are not good enough, and I want to apologise to those children and young people we have let down.
'I want to be clear that this report does not cover all SEND services and many children or young people who have specialist educational needs in Suffolk are very well served, but significant changes must be made following this hard-hitting report.
'We must learn from this report and implement fundamental change as quickly as we can.'