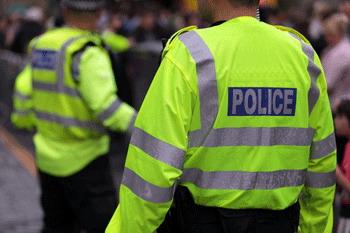 The largest ever group gang injunction has been secured by Birmingham City Council and West Midlands Police against 18 men.
The landmark ruling has seen full injunctions secured against 18 men from two Birmingham crime gangs suspected of involvement in gun and drug offences.
It will stop them from entering large parts of the city and from associating with each other for the next two years.
Lead detective from the Force CID Prevent Team, detective sergeant Ian Comfort, said: 'This is relatively new legislation and we believe that securing final full injunctions on such a large number of gang members is a UK first. The injunctions are applied for in the civil court in addition to sentences handed out by the criminal court for offences.
'They are an additional measure to help control the offenders and keep the community safe.'
Birmingham City Council and West Midlands Police previously secured interim injunctions following a spate of gun and drug-related crime in the city during 2015.
CllrTristan Chatfield, the council's cabinet member for transparency, openness and equality, added: 'I pay tribute to the efforts of all involved in securing these injunctions. They are leading the way in using the powers at their disposal to fight these gangs.'