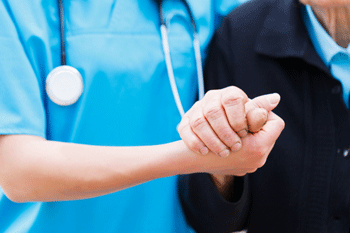 Staffordshire County Council has approved plans to extend its partnership with a NHS Trust for three years to deliver integrated health and social care.
The agreement with the Staffordshire and Stoke-on-Trent Partnership NHS Trust will focus on supporting vulnerable people earlier through prevention, early intervention and rehabilitation.
Philip Atkins, leader of Staffordshire County Council, said: 'The new agreement looks particularly in more detail at how together we can support the elderly and the more vulnerable get the joined-up care they need through a fully integrated health and social care support system at the best stage for them.'
When agreed originally in 2012, the partnership was the country's largest integrated health and social care trust and included the transfer of more than 1,100 adult care staff.