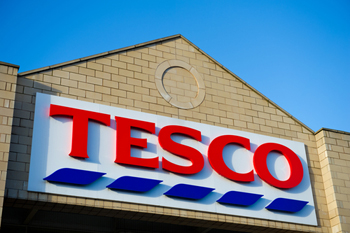 Tesco has been fined £7.5m for selling out of date food after a successful prosecution brought by Birmingham City Council.
The council took action after inspections found food being sold past its 'use by' date in three stores on several occasions.
Tesco pleaded guilty for a total of 22 offences across the three stores, totalling 67 separate items. It has been ordered to pay a fine of £7.56m and £95,500 costs.
Mark Croxford, head of environmental health for Birmingham City Council, said: 'There were numerous missed opportunities to check the dates on these products and remove them from display – and the fact incidents were found on several occasions, in different stores and over 14 months, was a major concern.
'This case offers a warning to all retailers to ensure their stock is in date and that if found to be breaching these regulations we will take action – as we have successfully done against one of the UK's biggest supermarket chains.'
A spokesperson for Tesco said: 'The safety of our customers is always our priority and these incidents are not representative of the high standards of safety and quality we expect in Tesco stores.
''We took immediate action to address this at the time and we want to reassure our customers that we have robust procedures in place to make sure that this doesn't happen.'