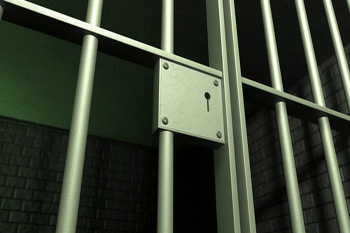 A former council employee has been jailed for five years after stealing more than £1m from the authority.
Mark Conway, 52, stole the money from Dundee City Council over almost seven years after running up gambling debts.
The IT officer admitted defrauding the council of £1,065,085 between August 2009 and May last year.
As an IT expert, Conway had high level access to the council's electronic financial systems. He created numerous false invoices which he had paid into his own accounts to cover gambling debts.
To date over £7,000 has been returned to the council.
A Dundee City Council spokesperson: 'Following the discovery of this crime, Dundee City Council has taken action to prevent a fraud of this type from happening again in the future.'
'An independent review of procedures has already gone ahead and measures have been put in place to strengthen controls.
'Dundee City Council is involved in ongoing efforts to ensure that the funds taken from the authority by this individual are recovered.'
Speaking following the sentence, Nicky Patrick, procurator fiscal for homicide and major crime, said: 'Mark Conway was convicted of a serious offence – a fraud over a seven year period.
'It is a crime made all the more serious due to the trust placed in him by his employers and the transfer of a large amount of city council funds into his own accounts.
'We welcome the sentence, which reflects the seriousness of the offences. When you are in a position of public trust, you will be held accountable.'