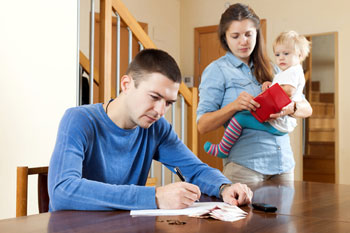 Local authority leaders have welcomed the Government's decision to extend until June a coronavirus grant scheme providing support with food and bills to vulnerable households.
Work and Pensions Secretary Therese Coffey has said that the COVID Winter Grant Scheme would be renamed the COVID Local Support Grant and will now run until June 20 in line with England's road map out of lockdown.
Ms Coffey also added that there would be an extra £40m available for councils to draw on.
The scheme, which allows English councils to provide support to families and individuals, had originally been due to expire on March 31 but was extended to April 16. It will now continue into June.
Responding to the announcement, Cllr Richard Watts, chair of the Local Government Association's (LGA) Resources Board, said the grant extension would help councils provide 'much-needed support' to vulnerable residents.
'This further funding will help councils to continue to provide much-needed support to low income households at risk of poverty and financial hardship as the Government continues its gradual easing of the coronavirus measures,' he said.
'Councils will, for example, be able to provide further targeted support to families entitled to free school meals during the May holiday period.
'To ensure that we are able to best address the underlying drivers of disadvantage and break cycles of poverty in the longer term, the LGA is discussing with Government and partners how best to enable councils to provide integrated, preventative support to low-income households.'