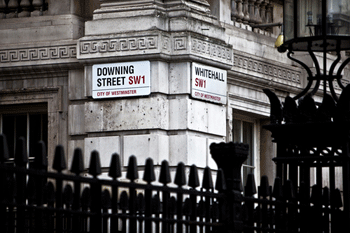 The coronavirus crisis is likely to cost the Government £246bn this year, a think tank has predicted.
A new report from the Centre for Policy Studies (CPS) reveals borrowing could hit £300bn this year, double the UK's current level of healthcare spending.
The think tank estimates that a three-month lockdown followed by three months of looser restrictions will cost £127bn in direct bailout costs and £119bn in indirect costs such as lower tax revenue.
Robert Colvile, director of the Centre for Policy Studies, said: 'The Government has acted throughout this crisis to save lives and protect livelihoods. But while it is clear to everyone that extraordinary times require extraordinary measures, they also incur extraordinary costs. It is vital to get the most accurate possible picture of the burden the Government is taking on in order to assess the full scale of the rebuilding that lies ahead.'
Caroline Elsom, senior researcher at the Centre for Policy Studies, added: 'Counting the full cost of the coronavirus outbreak is vital to managing the ongoing crisis and planning future steps. As the economic impact becomes clearer, we will continue to track what this means for our public finances to help steer the country through to recovery.'
These figures don't include yesterday's announcement of £1.25bn for start-ups.