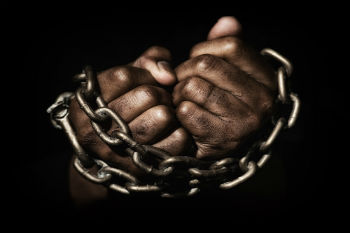 Cornwall Council is providing welfare and support services for 14 people following a police raid on a flower-picking farm.
It is working with partners including the police, Cornwall Housing, the British Red Cross, the Salvation Army and health services to provide support while the National Referral Mechanism process is under way.
Around 200 migrant workers were rescued from the farm near Helston in Cornwall early yesterday morning.
Two local men were arrested on suspicion of modern slavery offences and a third man on suspicion of gang master license offences.
They are currently being held in police custody.
The workers are mostly male migrants thought to be from Lithuania, Romania and Bulgaria, according to police.
They said the people would be interviewed and assessed for their needs and whether any criminal offences had taken place.
Cornwall Council said other local farms had come forward to offer alternative employment should people want it, showing strong community support.
In a statement it said: 'Modern slavery is a crime. It is work or service which is exacted from any person under the menace of any penalty and for which the person has not offered him or herself voluntarily.'