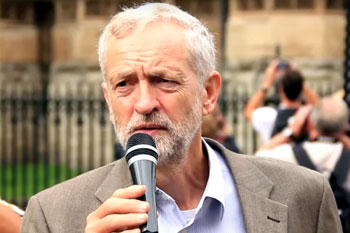 Jeremy Corbyn 'missed a prime opportunity' to seize the devolution agenda from the Conservatives, says think tank.
Speaking at the Labour conference yesterday, Mr Corbyn talked about the importance of 'winning power' in local government, but did not mention devolution.
The Centre for Cities acknowledged the Labour leader proposed many policies that would benefit local authorities - allowing councils to borrow to build more homes, for example - but criticised him for what they characterise as an implied 'top down, centralised approach'.
'Improving transport and skills, allowing councils to borrow to build more homes, and investing more in research and development would all support growth,' said the think tank's chief executive Alexandra Jones.
'But, housing aside, too many of the measures announced today imply a top down, centralised approach, from a national education service to the nationalisation of railways.'
Ms. Jones said the Labour leader's speech lacked 'bold policies' on devolution, such as enabling city regions to retain local tax revenues for investment.
'With ongoing speculation about the May government's commitment to devolution, and Labour likely to win many of the metro mayor contests in May 2017, the party has missed a huge chance to steal a march and set out its own ambitious vision for giving more power to places and people,' she said.
Senior local government figures blasted Whitehall's 'frustrating silence' over devolution this week.