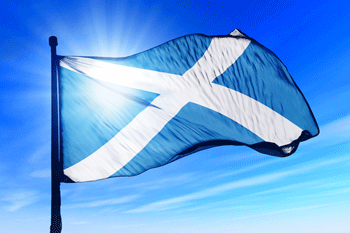 The Boundary Commission for Scotland has today published its initial proposals for a new map of UK parliamentary constituencies in Scotland, marking the beginning of a three-month public consultation.
Whitehall has decided to reduce the number of constituencies from 650 to 600. In Scotland this means that 59 constituencies will be reduced to 53, although the Western Isles and Orkney and Shetland will not be changed.
According to the legislation, each constituency must not exceed the maximum permitted area of 13,000 square kilometres and must be within 5% of the UK electoral quota of 74,769.2.
If a constituency is larger than 12,000 square kilometres then it may have fewer than 71,031 electors.
The Boundary Commission has tried to minimise the number of constituencies which combine parts of different council areas. They have had to divide 30 existing local government wards, out of a total of 353.
No council ward is divided between more than three constituencies.
The publication of this proposed map marks the start of a 12-week public consultation on the proposals, which will contribute to a review in 2018.
'New rules mean that the number of constituencies in Scotland will reduce from 59 to 53, and each mainland constituency must have broadly the same number of electors,' said Lord Matthews, deputy chair of the commission.
'We have set out proposals today which do that and are, we believe, a good implementation of the rules set by parliament.'
'Today is the start of a process, and we now want to hear the views of the public,' he continued.
'We will reflect on responses to the consultation and makes changes if needed where the legislation allows us to do so.'
The proposed constituencies include:
Two constituencies wholly within Aberdeen City council area
Six constituencies wholly within Glasgow City council area
Six constituencies wholly within City of Edinburgh and West Lothian council areas
Two constituencies wholly within Midlothian and Scottish Borders council areas
Five constituencies wholly within Fife and Perth and Kinross council areas
Argyll and Bute, Highland and Moray council areas together contain four constituencies
Clackmannanshire, Falkirk and Stirling council areas together contain three constituencies
Five constituencies wholly within Aberdeenshire, Angus and Dundee City council areas
Eight constituencies wholly within Dumfries and Galloway, North Lanarkshire and South Lanarkshire council areas
Seven constituencies wholly within East Ayrshire, East Renfrewshire, Inverclyde, North Ayrshire, Renfrewshire and South Ayrshire council areas
One constituency for East Lothian council area
Two constituencies within East and West Dunbartonshire council areas