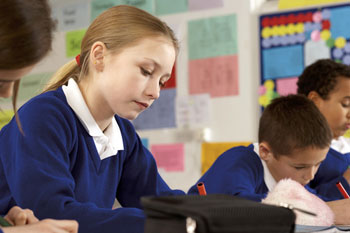 The new powers, first put forward in the Education and Adoption Bill in June and announced in the Queen's Speech, will allow the Government to intervene in schools rated 'inadequate' by Ofsted and in those deemed to be 'coasting'.
Under the new proposals, Government will be able to intervene directly in failing schools. With 'coasting' schools, however, the Government will offer help.
Coasting is loosely defined as those where performance data shows that they are failing to ensure their pupils reach their potential. The Government hopes that the consultation period will allow for the development of a clearer definition.
Views will also be sought on revised 'Schools causing concern' guidance, which sets out how regional schools commissioners will turn around failing schools and challenge coasting schools and other cases of underperformance.
Education secretary Nicky Morgan said: 'We are committed to delivering on our manifesto commitment to transform failing and coasting schools so that every child has the benefits of an excellent education.'
She continued: 'Over the course of the last Parliament, we saw a million more pupils in good or outstanding schools. The measures outlined in this consultation will focus on the next million, extending opportunity to young people right across the country.'