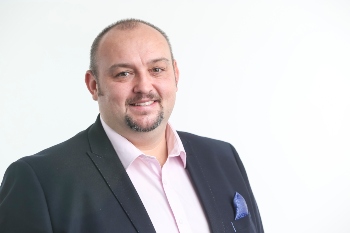 When the Government launched the Construction Playbook in December, its vision was to create the 'foundation for a new approach to construction' – one that will deliver a 'better and fairer' industry. Most importantly though, it aims to ensure that 'investment in construction projects creates the greatest economic, social and environmental value possible'.
Half a year on and those priorities remain just as important. Indeed, the need for community-enriching outcomes like those encouraged through the Playbook, has only been accelerated, with the nation looking to build back better during its recovery from the pandemic.
The public sector – local authorities in particular – is at the forefront of those efforts, with construction projects being used as a vital tool for stimulating recovery; not only economically, but also in creating stronger, more cohesive communities for the future. The additional funding being channelled towards public sector construction provides, in essence, a huge opportunity to revitalise and reimagine our communities – with a focus on helping achieve the UK's net zero ambitions and priming them for sustained private investment in the future.
However, if we are to successfully build on the rhetoric of building back better and unlock added value for communities, adopting the Playbook's principles will be key. A comprehensive study conducted by our delivery partner Wates Group recently indicated that half (51%) of local authorities are already aware of the Playbook – given that it's not yet mandated for local government, this is an encouraging start. We only expect engagement to increase, especially since the publication of the new National Procurement Policy Note (PPN). This covers the entire public sector and is closely aligned with many of the key tenets of the Playbook.
Awareness first started to increase as the local government sector set its recovery strategies in motion. This was partly driven by the critical mass of frameworks and contractors, for whom the Playbook's principles are already integral to their approach, playing a major role in executing these strategies. The same research revealed that frameworks are the preferred procurement route for 71% of local authorities.
Those that have begun following the Playbook's approach will recognise its alignment with the principles and standards of bodies like the National Association of Construction Frameworks (NACF). For example, the Playbook indicates that harnessing the collective buying power of the public sector can significantly support the quantum reduction of carbon emissions and achieve sustainable environmental, as well as socioeconomic outcomes. In embracing the tenets that sit at the heart of the Playbook, it's important that contracting authorities set-out strategies for achieving net zero emissions by, or ahead of 2050, for their estate and infrastructure portfolio. The good news is that this revolution is already underway – Wates' research noted that net-zero carbon ambitions are the number one priority for local authorities.
We're also seeing this on the ground. Frameworks and their delivery partners are ready to support these goals, such as, by offering carbon-neutral building design by 2025 and carbon-neutral construction by 2030. And many local authorities across the UK are already working with us.
Alongside other challenges, including building safety, and the health and wellbeing of the people working on construction sites, the Playbook raises the bar on the need to deliver tangible social value. Our own recent national study highlighted significant appetite within communities to see an increase in construction projects that create jobs, support local supply chains and provide sustainable assets that stimulate more collaborative, resilient communities. Going forward, social value will need to be explicitly prioritised throughout central government procurement – and although not mandated at present, local authorities undoubtedly share this aspiration and will embrace the opportunity to secure more value for their communities.
These broader themes are accompanied by practical guidance, in relation to the whole lifecycle – from planning and procurement through to delivery (including using modern methods of construction), project management and, critically, evaluation and legacy.
In essence, the Playbook is about adopting and developing more rigorous approaches to public sector procurement that delivers, and then champions, positive, sustainable outcomes to drive continuous improvement. Our research indicates that as few as one in five (20%) people in the UK believe that construction projects will deliver on the commitments they make in relation to improving communities.
Improving perceptions – including highlighting already widespread best-practice – isn't something that will be achieved overnight or, indeed, within the Playbook's first six months of operation. It represents a shift in mindset and the adoption of a more outcome-led approach, which we and many other stakeholders already support.
However, by adopting its principles, and leveraging the experience of those already championing this very essence of building back better, local authorities and the wider public sector can accelerate local recovery whilst, importantly, delivering the transformational change across their assets and estate that the communities so richly deserve.
Mark Robinson is group chief executive at public sector procurement authority SCAPE