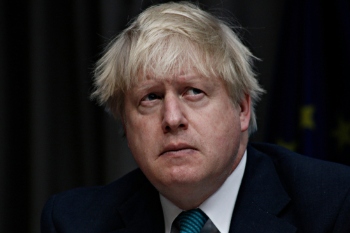 The results are in for all 200 councils up for election, with the Conservatives losing 11 local authorities and Labour and the Liberal Democrats gaining five and three respectively.
In total the Conservatives lost 487 council seats and 12 local authorities but gained one. They also won the mayoral race in Croydon.
Labour are up by 108 seats and gained 11 councils while losing six. They won four councils from the Tories, including the traditionally Conservative London authorities of Westminster and Wandsworth.
Prime Minister Boris Johnson said the results were 'mixed' where the Conservatives were concerned. Labour leader Keir Starmer said it was a 'massive turning point' for his party.
The Liberal Democrats increased the number of seats they hold by 222, while the Greens increased their number of councillors by 87.
Sinn Féin took the most seats in the Stormont assembly for the first time with 29% of first preference votes. The Democratic Unionist Party were not far behind with 21%.
The SNP are up by 22 seats in Scotland. Labour and the Lib Dems both gained 20 seats north of the border.
In Wales, Labour made the strongest gains out of all of the parties. It won 67 seats and took control of one new council. Plaid Cymru lost six seats but won control over three new councils.