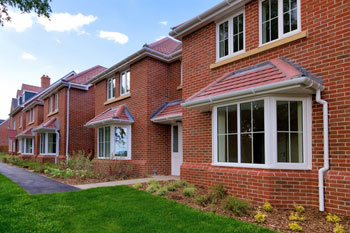 The Government has launched a £4m fund to help community groups build homes in their neighbourhood.
Launched by housing minister Christopher Pincher, the new grant programme gives community-led housing groups better access to affordable housing that meets the needs of local communities.
The money will help local housing groups cover such costs as paying for searches, administration, legal advice, design work and planning applications.
'Community-led housing is about local people playing a leading and lasting role in solving their housing problems, creating genuinely affordable homes and strong communities where mainstream housebuilders are unable to deliver,' said Mr Pincher.
'The Community Housing Fund has been set up to support housing schemes that are truly community-led and will last for generations to come, helping ensure we build back better.'
The Community Housing Fund Revenue Programme 2021/22 is funded by the Ministry of Housing, Communities and Local Government (MHCLG).
The Community Led Homes Partnership (CLH) will manage the grant programme, assessing all applications and administering the grants. CLH is a partnership of four leading community-led housing organisations: Confederation of Co-operative Housing, Locality, National Community Land Trust Network and the UK Co-Housing Network.
Tom Chance from CLH said: 'Community-led housing groups are rooted in their communities and truly understand local housing needs. There are so many fantastic community-led housing projects planned across the country. This programme will help many of these projects come to fruition.'