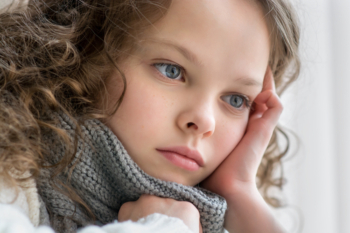 Mental health services for children and young people are generally improving but progress is slow, according to the children's commissioner.
Anne Longfield, children's commissioner for England, found that child and adolescent mental health services (CAMHS) are improving in most areas in the country.
But she said that with the exception of eating disorder services, the provision of services in the youth justice system and in perinatal mental health care, the rate of progress is slow and 'a vast gap remains between what is provided and what children need.'
The commissioner's analysis found that less than a third of the 338,000 children referred to CAMHS last year received treatment within 12 months.
Ms Longfield said: 'I am pleased to see an increase in workforce and the numbers of children seen by CAMHS.
'However, there is still a vast gap between what is provided for children suffering from mental health problems and what is needed to treat them.
'The current rate of progress is still not good enough for the majority of children who require help.'
In response, Cllr Anntoinette Bramble, chair of the Local Government Association's Children and Young People Board, said: 'Councils across the country work hard to ensure children and young people can access the support they need, however with children's services facing a £3bn funding gap by 2025, this is becoming increasingly difficult.
'Many councils are being forced to cut early intervention work, including youth services, which helps children avoid reaching crisis point, perform better at school and avoid mental health issues in later life.'