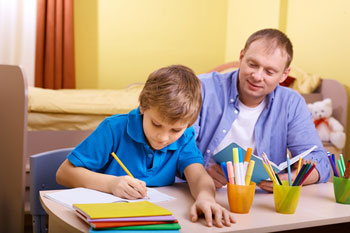 Thousands of children are receiving no school education and are invisible to local authorities, the Children's Commissioner for England has warned.
In a new report, Anne Longfield is calling for a compulsory home education register to give councils greater oversight of home schooled children.
Research undertaken by Channel 4's Dispatches programme shows that 93% of councils are not aware of all children in their area who are home educated. Around a fifth of children home-educated in 2017/18 had Special Educational Needs.
Nine out of ten councils feel they have enough powers to assure the safety of home-educated children, according to the research.
'Our investigations have revealed thousands of children are 'off the grid' because they are being home schooled,' said Anne Longfield, the Children's Commissioner for England.
'The numbers are rocketing and no-one knows how they are doing academically or even if they're safe. Many are being off-rolled. It also seems that a relatively small number of schools may be responsible for this sharp rise in children leaving school for "home education" in this way.'
She added: 'We need to know who these children are, where they are, whether they are safe and if they are getting the education they need to succeed in life. There is a clear case for the Government to introduce a compulsory register for all home-educated children, without delay.'