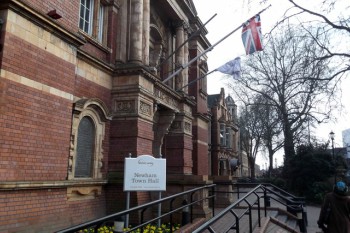 Newham LBC is to press ahead with a commission to look at a litany of financial failings dating back more than a decade.
The Mayor of Newham, Rokhsana Fiaz, said the internal control commission would 'put right the mistakes' of the past and the council would become a 'beacon of best practice' in financial management and control.
It will be tasked with reviewing previous failings and 'historical issues' going as far back as 2006, including an £8.8m overspend on Newham's repairs and maintenance service (RMS), the £52.2m allocated to the London Stadium, which has not yet been recovered, and the 2014 redevelopment of the Newham College East Ham Campus.
The cabinet voted on Tuesday to start work immediately, appointing up to five members including an independent chair. The commission will come up with an action plan within six months.
The council's existing internal controls, including its shared service with Bexley and Havering OneSource, will come under the spotlight, in particular looking at failures in the RMS, where investigations into possible fraudulent activity are ongoing.
Ms Fiaz said: 'Their investigation will allow us to put right the mistakes made in financial control within RMS.
'In addition, the action plan produced by the commission will allow us to become a beacon of best practice with regard to financial control, to ensure that every penny of our resources is spent to benefit the people of Newham.'