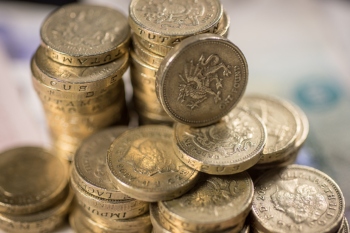 Local government needs a 'funding floor', set at an agreed percentage of national income, a report on the future of the sector has said.
Speaking as the APSE Local Government Commission 2030 launched its final report, commission chair Paul O'Brien told The MJ the proportion of Gross Domestic Product (GDP) handed to local government should be 'probably somewhere between six and seven per cent'.
He added: 'We strongly believe local government has taken an unfair share of cuts through austerity over the last decade. We think a minimum threshold needs to be set.
'We can't have a situation ever again where it bites at the infrastructure of place at a local level because local government resources are stripped back that badly.'
The Commission's final report issued a drastic warning to UK Governments to 're-set the system' to avoid local councils failing the communities they serve.
Local by Default has found UK local authorities are facing their biggest economic, political and social challenges since the Second World War.
Alongside public policy crises in finance, adult care, housing and climate change, the Commissioners concluded the system itself was held back by a lack of powers and resources, and the centralisation of decision-making.
Commissioner Lord Gary Porter told The MJ that while implementing the final report's recommendations 'would not necessarily lead to devolution, it would be part of it'.
He added: 'There's no point in devolving lots of extra responsibilities if the system is too fractured already and if it's too easy for incoming governments to change the remit at whim.
'So that's why we've called for a proper constitutional settlement and for our rights to be enshrined in law.'
The Commission has also called for the creation of a national linked system of pay and conditions across the public sector, removing pay gaps between equivalent jobs in local government and other public services.
Among the 29 recommendations, the Commission calls for:
• 'National Governance Committees' across the UK nations, which would oversee law and policy processes such as reforms and reorganisations
• In England, further structural reforms, mergers or reductions in scale to be put forward to an independent commission
• A constitutional settlement for local government
• A sustainable finance settlement with multi-year funding and an end to competitive bid funding