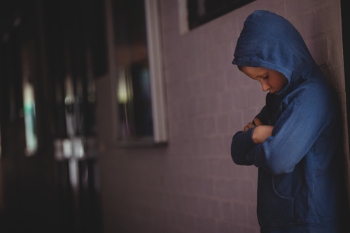 The rise in the number of exclusions from schools leads to teenagers being put at risk of exploitation, serious violence and becoming involved in the criminal justice system, new report warns.
A new study by the Commission on Young Lives has found that the permanent exclusion figures have seen a gradual rise from 5,082 in 2010/11 to 7,894 in 2018/19. Even for 2019/20, during the COVID pandemic, 5,057 children in England were permanently excluded.
Across a 10-year span, from 2010-2020, children aged 12, 13 and 14 consistently have the highest numbers of exclusions. These are often the children most at risk of becoming involved with the criminal justice system, according to the report.
The Commission called for an end to what it describes as an 'exclusions culture', and urged the Government to ban primary school exclusions from 2026. It also emphasised that the removal of a child from secondary school should be a last resort.
It also called for a new inclusion measure to be introduced by Ofsted, as a key measure to inform judgement. No school should achieve good or outstanding without meeting the inclusion measurement, according to the Commission.
'Look behind the headlines of the tragic deaths, acts of serious violence and criminal exploitation of our young people over recent years and so often you see a pattern of children disengaging and falling out of school and into harm,' said Anne Longfield, chair of the Commission on Young Lives.
'Not all children who leave mainstream school will be affected, but the statistics show that too many will – even more so if the child has Special Educational Needs or is Black. These are the young people at the sharp end of an education system which has not always prioritised the needs of vulnerable children, and one that I believe could and should be transformed to ensure all children can succeed.
'We should celebrate the excellent outcomes our education system provides for most children, while being determined to change the fact that thousands of children in England are leaving school without good qualifications or are falling through gaps in the education system, putting them at greater risk of danger.'
Responding to the report, Cllr Lucy Nethsingha, deputy chair of the Local Government Association's (LGA) Children and Young People Board, said: 'Councils share the concerns over the number of children falling through gaps in the education system.
'We are looking to the Queen's Speech for government to bring forward legislation to ensure all children, including those with special educational needs and disabilities who are more likely to be excluded from school, can benefit from being in full-time education.
'Schools should also be incentivised to ensure that children are able to access the formal full-time education they are entitled to. Councils want to work with government to make swift changes to legislation to make the education safety net more robust, for the benefit of current and future generations of young people and society overall.'