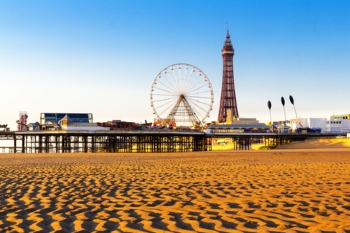 A national strategy is needed to tackle the serious health problems of coastal communities, England's chief medical officer has warned today.
Professor Chris Whitty said coastal communities have higher physical and mental health problems compared to other areas, with lower life expectancy and higher rates of major diseases.
In a new report, he is calling for a cross-government national strategy to improve the health and wellbeing of coastal communities, as well as greater coastal deployment of healthcare staff and improved data collection.
Health in Coastal Communities finds coastal towns with poor health outcomes have more in common between them than their nearest inland neighbours.
Professor Whitty, said: 'Coastal areas are some of the most beautiful, vibrant and historic places in the country. They also have some of the worst health outcomes with low life expectancy and high rates of many major diseases.
'These communities have often been overlooked by governments and the ill-health hidden because their outcomes are merged with wealthier inland areas. A national strategy informed by local leaders and experts will help reduce inequalities and preventable ill health.'