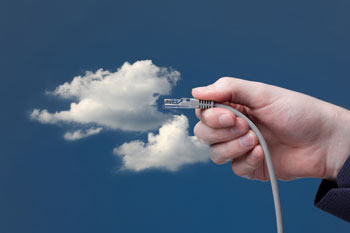 With the widespread adoption of mobile devices and flexible working practices, local authorities are increasingly turning to the cloud seeking greater IT agility, scalability and business continuity. Cloud migration - the process of moving data and applications from IT infrastructure on-site to the cloud - is a key priority for many organisations.
Yet, despite recognising the multiple benefits of cloud-based IT, adoption has been slower than anticipated since the launch of the Government's 'Cloud First' policy in 2013. Many organisations in the public sector have been hesitant to make the leap, primarily because of privacy concerns, shrinking budgets and complex regulatory requirements. The process of migrating IT systems to the cloud - while simultaneously ensuring 'business as usual' for staff, members of the public and local service providers - is not without its challenges. A robust strategy will allow local authorities to best reap the rewards, while making the process as efficient and straight-forward as possible.
Strategy before action
Moving all your IT systems to the cloud may be appealing, but in practice, this is unrealistic. Not everything can or should be moved. Many applications and services are still not optimised for virtual environments, let alone the cloud. You will also need to consider the order of migration and impact on operations and staff. Considering your unique needs is critical to unlocking the benefits of the cloud without compromising security, daily activities, existing legacy systems or wasting budget.
Interim planning is critical
The long-term plan may be to move 80% of your applications and data storage to the cloud; however, in the short term, you will need to consider how you will maintain accessibility and security of existing data, hardware and applications during the migration. Third party suppliers can help maintain legacy systems and hardware during the transition to ease disruption and ensure continuity of services.
Careful disposal of legacy hardware
Cloud migration will inevitably involve the retirement of some hardware. It's imperative to ensure any stored data is secured to avoid the risk of data breaches. Many organisations underestimate hard drive related security risks or assume incorrectly that routine software management methods provide adequate protection.
Integration between cloud and on-site technology Local authorities must develop ways to integrate premise-based hardware with cloud systems to ensure data and applications can work in tandem, with smooth data transmissions between various information sources. However, this can be incredibly difficult. Cloud computing depends on a significant amount of oversight to ensure vendors are meeting service level agreements, keep budgets under control and avoid cloud sprawl. This vital work requires a different skill set, so you will need to consider upskilling and retraining staff.
Streamlining ongoing hardware costs
Following cloud migration, as retained legacy IT systems age, dedicated hardware maintenance and operating system support strategies enable local authorities to reduce their costs compared to OEM extended warranties, while also accessing more flexible services. A third-party maintenance provider can provide required support for almost half the cost. Consequently, local authorities can free resources to support the systems that remaining in the on-site environment. Hardware maintenance plans provide a consistent source of fiscal and operational relief that makes it easier for local authorities to manage their data storage issues as they arise.
Short-term pain for long-term gain
Although any large-scale IT transformation will undoubtedly cause some disruption, for those local authorities looking to make the move, a sound migration strategy will be vital to success. While some organisations are understandably hesitant about the impact of cloud migration in terms of operational disruption and costs, it's worth remembering that, in the long-term, moving to the cloud will allow local authorities to unlock the potential of a more flexible, scalable and resilient IT system so they can focus on delivering improved public services and increasing innovation.
Paul Mercina is director of product management at ParkPlace Technologies.