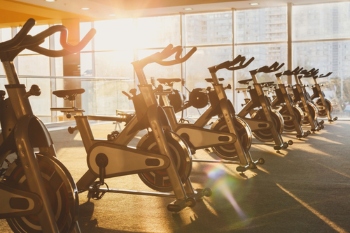 The continued closure of sport and leisure facilities during the latest lockdown will cost £7.25m in missed health savings, new analysis has revealed.
Research for ukactive also found the closure of more than 7,200 gyms, leisure centres and swimming pools is costing the sector around £90m in lost revenue every week in the UK.
The analysis of the first lockdown showed that an extra 3.4 million people were classed an inactive, with anxiety levels doubling compared to 2019.
Huw Edwards, CEO of ukactive, said: 'This evidence shows why the fitness and leisure sector provides such an essential service to communities across the UK, from the vital mental and physical health benefits to the economic benefits.
'The closure of gyms, leisure centres and swimming pools during January and February poses a major threat not only to thousands of facilities and jobs, but also our nation's health, and resilience to conditions including COVID-19, obesity and some cancers.
The missed health savings were based on reducing health conditions such as stroke, Type 2 diabetes and depression through exercise.
The Government has been urged to create a 'credible plan' to help people stay active during the winter.