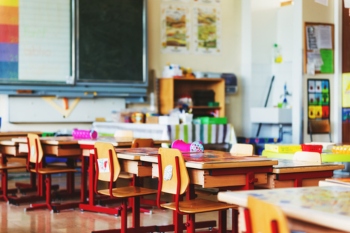 Schools should be the last place to close and first to re-open in future lockdowns, the Children's Commissioner for England has warned today.
Anne Longfield said schools must be prioritised before pubs, restaurants and non-essential shops in any future local or national COVID-19 lockdown.
The briefing calls for regular testing of pupils and teachers, and for the results to be pooled with attendance data to model risks of transmission.
Ms Longfield said: 'The Government's promise that all children will be back to school after the summer holidays is a step in the right direction. However, if a second wave occurs, children must be at the heart of coronavirus planning. That means schools must be the first to reopen and the last to close during any local lockdowns. Regular testing must be also in place for teachers and pupils, to reassure parents.
'If the choice has to be made in a local area about whether to keep pubs or schools open, then schools must always take priority.'
She also warned that some children might struggle to transition back to school after a period away so schools should make pastoral care a clear priority .