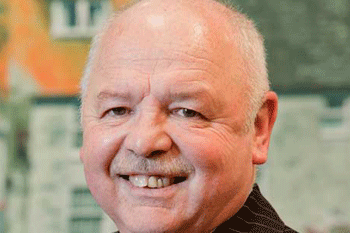 David Sparks has announced he is to step down as leader of Dudley Council to focus on his national role as chair of the Local Government Association (LGA).
Cllr Sparks has been council leader since May 2012 and has been leader of the Labour Group since 2004. He said it was the 'right time' to step down from the authority, giving it a 'refreshed' leadership team for the New Year.
Cllr Sparks said: 'I intend to use my experience and expertise to support my colleagues in Dudley with the important work of establishing a combined authority that will be a lynchpin for national economic recovery and of course I will continue to serve as a ward councillor in Quarry Bank and Dudley Wood as I have done since 1977.
'However, stepping down as Leader will also allow me the time to focus on my national role as chair of the LGA, as I work with councils nationwide to support, promote and improve local government so that we can continue to deliver local solutions to national problems.'