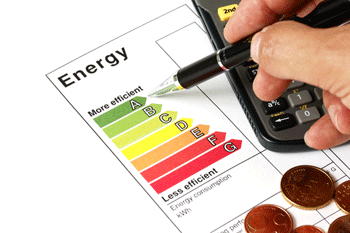 The Government will fail to meet climate change targets unless it ramps up efforts to create warm, affordable low-carbon homes, campaigners have warned.
Conservation charity WWF called on ministers to highlight the benefits of low-carbon heat and use 'a balance of regulation and incentives' to increase uptake of renewable heat technologies.
Energy efficiency should be made a national infrastructure priority, it said, backed by legislation that sets a timeline for regulating improvements in energy efficiency and low-carbon heating.
With just 2% of the UK's heating demand currently met by low-carbon sources, the Government is 'very far' from reaching a goal of 25% by 2030.
Zoe Leader, WWF-UK's climate and energy specialist said: 'The Government's support for renewable heat is making slow but steady progress, but at the current rate will fail to meet our climate change goals.
'In the next 15 years, the UK needs to insulate eight million lofts, install nearly four million heat pumps and quadruple the number of homes connected to heat networks. That's not going to happen without stronger Government support. The prize at the end will be many more warmer, healthier homes that are cheaper to run.
'WWF''s report shows that there is real opportunity to reduce our carbon footprint from heating.
'It is clear that strong Government policies can address the barriers to large scale deployment, help reduce our reliance on imported fossil fuels while supporting enterprise and innovation in a new industry.'