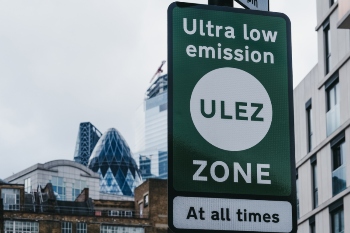 The roll-out of clean air zones by councils is creating a dramatic North/South divide when it comes to electric vehicle (EV) take-up, new figures suggest.
Sales figures sourced from the online car marketplace heycar show that there is a disproportionately high take-up of EVs in areas south of Birmingham, while the rest of the country lags behind.
Heycar's analysis has found EV stock levels and used prices are broadly the same across the UK. However, they say that demand has been skewed by the expansion of the ultra-low emission zone (ULEZ) in London and the introduction of clean air zones in other areas.
In October 2020 EV demand in the South was 30% higher than in the North of the UK. In October 2021 this figure swung by 108% in the South's favour – coinciding with the month when the ULEZ was extended.
Over the last six months, EV demand has remained high at 70% in the South's favour, meaning demand is being driven by the introduction of clean air zones in the South.
Dan Powell, senior editor at heycar, said: 'There is clear evidence to suggest that clean air zones are creating market conditions that are driving the take-up of electric cars in the south and leaving other parts of the country lagging behind.
'Sadly, this has had a number of serious knock-on effects on car buyers in the north, with fewer public EV chargers and dwindling resources for the plug-in grant. "As a result, the north-south gap will be extremely difficult to close without significant investment from the government.'