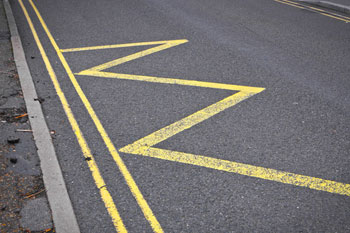 Portsmouth City Council could soon deploy roving cameras to protect schoolchildren from dangerous drivers.
The local authority is considering buying two portable cameras in a bid to stop cars parking on zig-zag lines and blocking the views of children trying to cross the road near schools.
The cameras would be mounted on polls, with signs warning drivers they are in operation, and only operate at the beginning and end of the school day.
Portsmouth City Council's cabinet member for traffic and transportation, Cllr Jim Fleming, will consider the proposal on 5 July. If the scheme is approved, the cameras could start operating in the autumn.
'Our civil enforcement officers will still be patrolling at various schools each day, as they do now, but clearly can't be everywhere,' said director for transport, Alan Cufley.
'The latest figures show child pedestrian casualties on the roads have gone down over 10 years, from an average of 56 a year to an average of 35 a year. But the numbers are still about 50% above the national average, and we need to take measures to reduce accidents further.
'A common factor in many accidents is a child crossing from behind parked cars, where they can't see what's coming,' added Mr Cufley.
'This is what zig-zags are supposed to stop.'