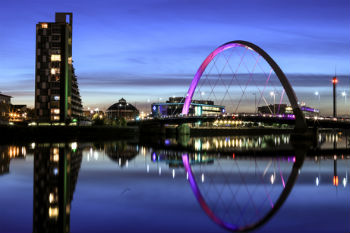 Council leaders yesterday agreed to release more than £31m for infrastructure projects in the Glasgow City Region.
The new round of cash injections, agreed by the Glasgow City Region Cabinet, takes the total released over the last two years to £112m.
Both the UK and Scottish Governments will give the Glasgow City Region local authorities £500m each in grant funding for the City Deal, and the local authorities will borrow a further £130m to use for capital investment.
The council said the money would be used to regenerate land for housing, create thousands of jobs and support the development of stalled housing, industrial and business sites across the region.
Cllr Frank McAveety, chair of the Glasgow City Region Cabinet, said: 'Our City Deal is one of the biggest of its kind in the UK and offers huge opportunities and benefits for the people who live and work in the area.
'We're seeing projects take shape and the latest round of business cases approved today means we've now released more than £100m from the City Deal pot.'
A number of influential business experts have also agreed to join the Regional Economic Leadership Board, which is being created to assist the cabinet by dealing with the co-ordination and maximisation of wider economic development activity related to the City Deal.
Cllr McAveety said he was 'looking forward' to working with these 'influential and high-calibre business leaders'.
'We're making real progress and we're well on the road to realising the benefits that our City Deal will bring in terms of new jobs, improved infrastructure and more investment in the region,' he added.