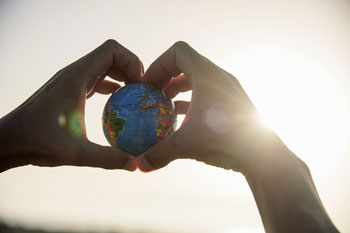 Europe's largest public-private partnership has called on cities around the world to join its 'Climathon Global Awards' to find new systems level solutions to tackle climate change.
EIT Climate-KIC is offering to help 100 cities create transformational strategies towards 2030 climate neutrality with a 10-year commitment with five years of funding of €1m (over £875,000) per year for each city.
Partnering with the climate research lab Crowther Lab, EIT Climate-KIC will work with winning entries and cities in the Climathon Global Awards to tackle major issues including: air pollution, fair, prosperous and sustainable local economies, clean and efficient mobility and energy systems.
The winning cities will receive fast-track coaching and support by experts in their fields. Seed funding will also be available for the top concepts.
Dr. Kirsten Dunlop, CEO of EIT Climate-KIC, commented: 'EIT Climate-KIC is looking for the most visionary innovators to help cities tackle climate change in a timely and effective way.
'Taking a systemic approach, through a portfolio of innovations, working across siloes and boundaries, involving people from the ground up and making sure to learn from unusual actors: these are just some of the ways in which we support cities to rise to the scale of the challenge presented by climate change.
'We know that it is only by working together, as a movement, that we can create the conditions for transformation. The Climathon Awards will recognise the most forward thinking innovations – willing and able to work on changing systems – in order to enable cities to demonstrate what is possible and bring the future forward.'