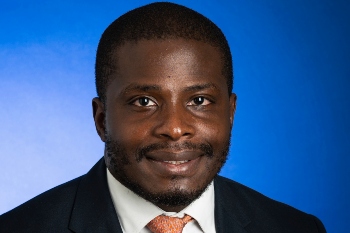 In the aftermath of the general election and subsequent calm in the markets, chancellor Sajid Javid called on local authorities to take advantage of record-low rates to increase investment in infrastructure.
With the rate offered by the Public Works Loan Board (PWLB) – the vehicle that provides finance to local authorities – now climbing higher against this backdrop, it makes now the natural time for councils to take advantage of the dip in the markets.
The rate of borrowing for local authorities changed drastically towards the end of last year, increasing materially by 100 basis points (bps) to 180bps above gilts. The decision to increase the rate of borrowing was led by the PWLB in a bid to curb increased borrowing due to record low rates on offer. However, local authorities are feeling the pinch as a result and state that the unexpected increase in rates has affected the profitability and viability of capital projects, regeneration programmes and real estate investments. For example, Forest of Dean District Council reportedly had to pull back an offer to acquire a shopping centre in Worcester for approximately £50m due to the rate hike.
Calm waters
Since the 2008 financial crisis, the UK credit market has rarely been better for borrowers. We're seeing them lock in long-term interest rates that are close to an all-time low. Additionally, borrowers have the option to fix rates or price rates against the index-linked gilt – not currently possible via PWLB. With this in mind, and coupled with the general election result which has somewhat calmed the markets, now is a better time to raise finance.
As a result of strong local authority covenants and the increasing need for inflation-linked products from capital market debt providers, local authorities will now be able to secure funding that is considerably cheaper than through PWLB. For example, if a local authority borrows £100m under PWLB for 25 years on an amortising basis it will have debt service costs of approximately £5.6m per annum for 25 years. If it borrows under an index-linked bond at a rate of gilts +125bps, it will pay £3.5m per annum in early years, rising by inflation. This cash saving can make major regeneration projects viable, particularly where income from the project is expected to inflate over time.
A case in practice
It was also reported that Redbridge Council in London recently borrowed £75m via an index-linked bond at a negative real rate. The 0% coupon RPI-linked bond is repaid annually over 48 years, beginning in 2022. The bond proceeds have been structured to match the local authority's funding needs and will be disbursed within the next 24 months. Meanwhile, Aberdeen City Council achieved a margin of 125bps over the index-linked gilts on a public bond issue of £370m. In real terms, the bond had a negative coupon rate. In order to hedge against the rate of inflation, index-linked bonds can be structured with a cap on inflation. Structuring a cap into the transaction limits the effect that the annual change in the inflation index has an impact on the bond payments in high inflation scenarios.
Glasgow City Council has also benefitted from the capital markets recently by issuing a £195m fixed-rate fully amortising bond. Due to a financial guarantee provided by Assured Guaranty, the privately placed financing was rated AA by S&P.
A more flexible approach
Local authorities benefit from being able to tailor capital markets debt products to their capital programme and budget projections. Private placements and public bonds are two capital markets debt instruments that are flexible in their structure and can take into consideration the income stream of the project. A few local authorities in the market have chosen lease-based solutions, such as income strips – leases that revert ownership to the local authority at the end of the lease – to meet financing needs, given this form of financing is quicker to execute.
However, our analysis found the total debt-service over the life of the income-strip to be substantially more when compared to a similar index-linked private placement or bond. The total debt service payments for the income strip solution is driven by higher margin rates than that associated with a local authority covenant should command. In their decision-making process, then, local authorities need to weigh the benefits of the quick execution provided by the income strip against the cost savings generated by a private placement or bond.
In today's market, the capital markets can offer a range of products that provide significant savings relative to PWLB funding. Inflation-linked bonds are currently good value for money, especially when local authorities can borrow at a negative real yield. They should also forecast their financing needs early to take advantage of the range of cheaper financing options offered by the capital markets.
Meanwhile, local authorities are finding other ways to circumvent the PWLB too. Earlier this month, the UK Municipal Bonds Agency, which was set up five years ago to help councils increase their sources of funding by raising cheaper debt, confirmed its first issuance on behalf of Lancashire County Council. The move is set to raise £250m to £300m.
With that in mind, now is a good time for local authorities to tap into funding from markets, rather than more traditional routes like PWLB to fund their revenue and regeneration programmes more effectively.
Lami Ore, Associate Director, KPMG LLP, Deal Advisory, Social Infrastructure