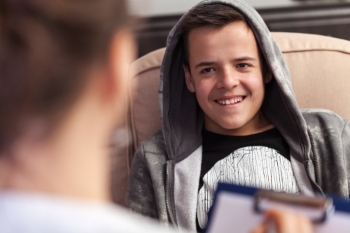 A new study has found that children's social care services have been 'flexible' and 'creative' in their responses to supporting care leavers during the pandemic, but it also found COVID-19 has exposed fragility in current systems.
Researchers at the University of Bedfordshire have completed the first stage of a study investigating the support available to care leavers during the pandemic. They interviewed children's social care professionals and leaving care managers from across England.
Funded by the Economic and Social Research Council (ESRC), the study found that the pandemic has been a catalyst for some positive adjustments to approaches to service delivery and the levels and types of support available.
There was some indication that during COVID-19, services had moved away from bureaucratic and 'task-focused' practice and towards more personalised, flexible and relational support.
Professor Emily Munro, director of the Institute of Applied Social Research and the principal investigator for the study, explained how services reported they had responded: 'Young people leaving care are a diverse group but COVID-19 has increased the challenges and disadvantages they face.
'Emerging findings so far suggest that care professionals have been creative and flexible in their approaches to supporting young people leaving care during the pandemic. They have been meeting young people for socially distanced walks or bike rides and arranging virtual drop-in sessions, quizzes, cooking sessions and exercise classes to try and minimise isolation. Children's social care providers have also been making discretionary payments, in some cases, to respond to increased financial hardship.'
However, findings from the study also exposed underlying issues affecting care leavers, including poverty, isolation and mental ill-health, which have been further exacerbated during the pandemic.
Mental health and access to suitable accommodation were of particular concern, with every local authority having identified mental health support for care leavers as a pressing issue. There was evidence of gaps in the availability of, and access to, effective mental health services for care leavers during the transition to adulthood.
Professor Munro added: 'In the aftermath of the pandemic, it will be important to build on the positive adaptations to services and support that have been embedded during the crisis, and to remain attuned and responsive to the diverse needs of young people leaving care.'