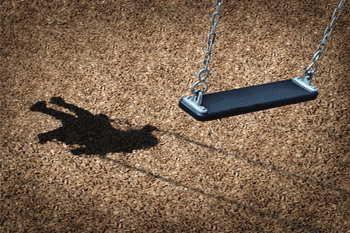 A funding shortfall of £824m is being faced by children's services, according to research published today.
The Association of Directors of Children's Services (ADCS) said the amount was required just to enable their work to 'stay still' amid increasing demand.
ADCS' analysis - based on a survey on pressures during 2019/20 - found half of respondents reported a reduction in funding ranging between 15% and 30%.
The report highlighted dwindling budgets for prevention and early intervention work, currently 'propped up' by the Troubled Families programme, which is due to end in March next year.
It found there were 642,980 referrals to children's social care in 2019/20, an increase of almost 20% since 2008.
Following a drop due to the closure of schools during the early month of the COVID-19 pandemic, some authorities are currently reporting a surge in referrals.
In addition, the number of child protection plans has increased by 76% since 2008.
ADCS' analysis concluded that variation in the rates of demand for children's services between councils was 'greater than ever'.
It said variation depended on factors such as deprivation and geography, and can be influenced by service transformation programmes and numbers of unaccompanied asylum seeking children.
ADCS president Jenny Coles said: 'There can be no delay in levelling up the social, health, education and geographical inequalities made more visible by the pandemic.
'Children's life chances and all of our futures depend on it.'