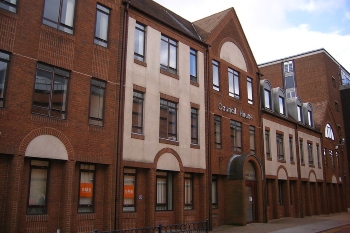 Children in need of help and protection in Solihull wait too long for their initial assessment – leaving them at unknown risk, a joint inspectorates' report has warned.
The report was commissioned in December following the conviction of a father and stepmother for the murder of six-year-old Arthur Labinjo-Hughes.
It concluded the multi-agency safeguarding hub (MASH) had been under-resourced, and said the local safeguarding children partnership 'lacked a clear understanding' of the experiences of children and families in need.
The report, which found some children wait more than a month for a first assessment, read: 'The MASH is significantly under-resourced by all partner agencies.
This means that too many children in Solihull face drift and delay in having multi-agency decisions made to assess their need, reduce risk and provide proportionate interventions.'
While acknowledging the impact of COVID-19 the inspectors found 'long-term systemic issues that cannot be entirely attributed to the impact of the pandemic and have not had a sufficiently robust and sustained response'.
The report noted that publicity around Arthur's murder had hampered efforts to address long-standing social work recruitment issues.
Solihull must now submit a statement of proposed action to Ofsted by the end of May.
Cllr Ian Courts, leader of Solihull Council, said: 'I acknowledge and accept the findings of the JTAI which was undertaken because of the recent court case concerning the tragic death of Arthur Labinjo-Hughes, who was killed by the very people meant to love and care for him. We cannot bring Arthur back but we can ensure that safeguarding in Solihull is as good as it can be.
'We are committed to working with our partners to deliver the required improvements, as detailed in the JTAI, to improve safeguarding in Solihull. The JTAI found several weaknesses across the partnership and within some of the organisations.
'During the JTAI we explained to inspectors that we recognised there were areas for improvement within the Council as evidenced by our existing improvement plan, but also understood we need to update this so that we can implement the necessary changes more quickly.'