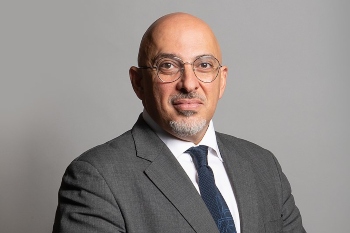 A national review and local inspection will take place following the murder of Arthur Labinjo-Hughes has been announced by the Government.
The Government has commissioned an urgent inspection of the safeguarding agencies in Solihull which will cover social care, health, police and probation. This will consider the effectiveness of these agencies and advise on where improvements must be made.
The national review will identify the lessons that must be learnt from Arthur's case for the benefit of other children elsewhere in England.
Education secretary Nadhim Zahawi said: 'I have taken immediate action and asked for a joint inspection to consider where improvements are needed by all the agencies tasked with protecting children in Solihull, so that we can be assured that we are doing everything in our power to protect other children and prevent such evil crimes.
'Given the enormity of this case, the range of agencies involved and the potential for its implications to be felt nationally, I have also asked Annie Hudson, chair of the Child Safeguarding Practice Review Panel, to work with leaders in Solihull to deliver a single, national review of Arthur's death to identify where we must learn from this terrible case.'
Social workers visited abused six-year-old Arthur Labinjo-Hughes just two months before his death but concluded there were 'no safeguarding concerns'.
Cllrr Ian Courts, leader of Solihull Council, said: 'I am very clear that we will leave no stone unturned to understand, learn and fix any issues that the independent review finds and any further actions that may come about through subsequent reviews and inspections.'