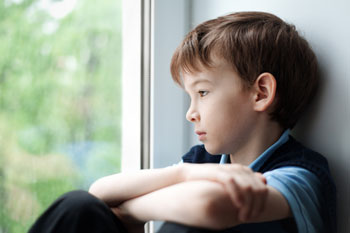 Councils are failing to ensure children in care have access to a mentor, according to a new investigation.
Barnardo's and the National Independent Visitor Development Project found that 97% of children in care in England do not have access to an independent visitor, which they are entitled to by law.
The research revealed that two in three local authorities have a waiting list for children in care to be matched with an independent visitor. For those local authorities without a waiting list, many did not know about the mentoring service.
The charities are calling for local authorities to sign up to a new set of quality standards to ensure children in care do not miss out on the support.
Barnardo's chief executive, Javed Khan, said: 'Every single child needs an adult they can trust, who will be there for them and stay by their side no matter what life throws their way.
'I urge Theresa May to ensure mentors are in place for young people who are at risk of dropping out of education, training or employment. Children in care already have a right to a mentor, but sadly our research shows they aren't getting the support they need.'
Responding to the report, Cllr Roy Perry, chairman of the LGA's Children and Young People Board, said: 'Although the vast majority of councils currently provide independent visitors to children in their care, there is an urgent need for more volunteers to take on this hugely rewarding role.
'Children have a wide range of needs, so councils need a large pool of potential volunteers to make sure that children are matched with the most appropriate person.
'This report is an excellent opportunity to raise awareness of this role, and we would welcome a nationally coordinated campaign to build on this awareness and recruit more people who could provide additional support and friendship to a child or young person.'
'In the meantime, we would encourage anyone interested in finding out more to contact their local council,' he added.