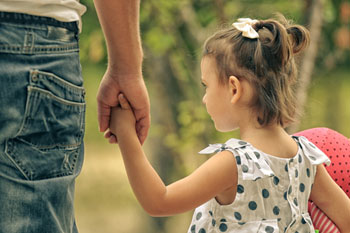 Children going into care face a postcode lottery for the opportunity to stay with relatives, a family law firm has found.
A freedom of information request made by Ridley & Hall Legal Limited found less than one in five children going into care are initially placed with a friend or relative.
The FOI request asked local authorities in England to reveal how many of the children that went into care last year were initially placed with a close friend or relative.
This is known as Kinship Care.
The responses, which came from 124 councils, showed that 4,758 out of 27,791 children were initially placed with relatives or close family friends.
Nationally, that represents an average of 17%, but that figure is largely improved due to councils in the North East placing 37% of children in Kinship Care. In the East of England, it is as low as 11%.
'We found a significant difference between local authorities that appear to be particularly keen to utilise kinship foster care, and those that only place a small number of children in this type of care,' said specialist adoption solicitor, Nigel Priestley of Ridley & Hall.
'Given the value of family and friends care to the children, more needs to be done to make this a preferred option wherever possible, across the country.'