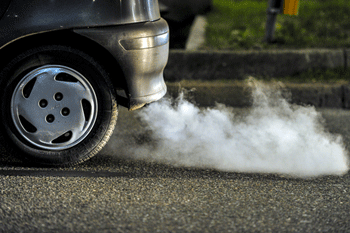 Nearly half of British children believe local leaders should be helping to tackle air pollution, according to the results of a new survey.
New international research by Global Action Plan and Blueair shows UK children have the lowest confidence that adults are doing enough to protect the air they breathe (24%).
This compares to 71% of children in India and half the children in the US who agree that adults are doing enough to protect the air children breathe.
One in ten British children also say they have never been taught anything about air pollution.
Sonja Graham, CEO at Global Action Plan, said: 'It is astounding that clean air is not among the rights of children worldwide. Access to clean air is vital for children to be able to live long healthy lives and realise their full potential. Children have the right to clean water, a safe home, why do they not have a right to clean air to breathe?'
Global Action Plan and Blueair have launched the "Freedom to breathe" campaign to help to empower young people to jointly call on the United Nations to acknowledge their fundamental right to clean air.