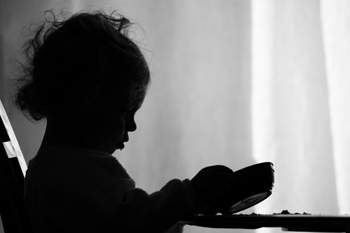 Over one million more children could be in poverty in Britain by 2030 without sweeping changes to government policy, research suggests.
A study by the Labour-affiliated Fabian Society forecasts the number of children living in poverty will reach 3.69m in 15 years time despite cross-party commitments to eradicate the issue by 2020.
The Inequality 2030 report uses figures from the Office for Budgetary Responsibility to predict that one in five people will be below the poverty line if current trends continue.
Blame for the rise was placed on cuts to social security benefits and tax credits under the Coalition alongside a widening 'earnings gap' between the highest and lowest earning households. The society warned that Conservative commitments to a further £12bn of welfare cuts would worsen national inequality.
Among a range of solutions put forward by the Fabians, calls were raised the national minimum wage to be raised to 60% of median earnings by 2020. Ministers were also urged to bring benefits and tax credits in line with earnings.
'The implications of 15 years of flat incomes for low-income families are hard to contemplate. Stagnant incomes would mean there would be no chance of reducing the number of families who are really struggling to make ends meet. Emergency food banks would move from being a temporary phenomenon of the economic crisis to an entrenched feature of British life. And people in rented accommodation would see their living standards fall the most, as an ever higher slice of their incomes would have to go towards housing costs before any other bills were paid,' the report said.
'Small purposeful steps, year after year, can transform the prospects for low and middle-income families. So politicians must make the fight against inequality a priority from the very start of the new parliament.'