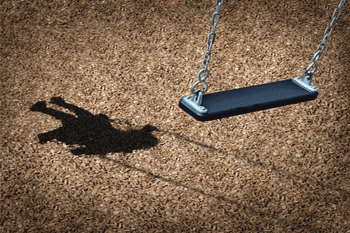 The number of children in England identified by councils as having been abused for reasons associated with a belief system has risen by a third in the past three years, the LGA reports.
Research by the Local Government Association has revealed that abuse of children based on faith or belief, which includes witchcraft, spirit possession and black magic, increased from 1,460 to 1,950 cases between 2016/17 and 2018/19.
This represents a rise of 34% and means that councils dealt with the equivalent of 38 such cases a week over that three year period.
The new figures also show that the number of children identified by councils through a social work assessment as either having or being at risk of Female Genital Mutilation (FGM) has reached a record high – with 1,000 such cases in 2018/19. This is up 6% on the 940 cases in the previous year.
The National FGM Centre, a joint initiative between the LGA and the children's charity Barnardo's, says both sets of figures are hugely worrying, of significant national concern and probably don't reflect the true prevalence of this 'hidden' crime.
The LGA also said that the figures reflect the pressure on children's services with social workers starting new 'episode of need' cases for more than 1,000 children each day.
Cllr Anita Lower, the LGA's lead on FGM and chair of the National FGM Centre's Advisory Board, said: 'Rising cases of FGM and child abuse linked to faith or belief are extremely worrying and are destroying the lives of children and young people in communities across the country.
'Social workers have become better at identifying the signs of FGM and belief-related abuse, but the true incidence rate is likely to be higher as these crimes are under-reported.
'Councils are determined to tackle the practice of FGM and work with partner organisations to do everything possible to protect and support children and young people.
'To support this goal, children's services departments need to have the funding to address the huge demand for help from children and their families and maximise the effectiveness of prevention and intervention work.'