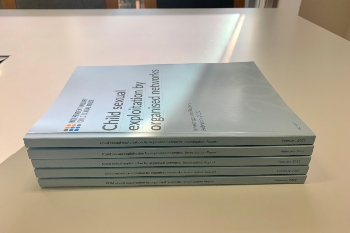 This decade has proved extraordinarily challenging; it's completely understandable to want to switch off the news and focus on your friends and family instead.
Last month's report from this Inquiry, Child Sexual Exploitation by Organised Networks, was a difficult and painful read. But as last week marked Child Sexual Exploitation Awareness Day, it's important to remember why these reports are written, and why awareness days such as these exist.
The Child Sexual Exploitation by Organised Networks report revealed the shocking extent of child sexual exploitation in England and Wales. It found that there appeared to be a flawed assumption that child sexual exploitation was decreasing, when in reality it has become more of a hidden problem, increasingly underreported and linked to other forms of criminal behaviour such as county lines.
Those people in local authorities, institutions and organisations who have let down children need to be motivated to just do better. The extent of the problem needs to be assessed, and if the institution or organisation doesn't have the tools to properly assess, then that itself needs to be addressed.
Those with a duty of care to children must be properly educated and trained in the safeguarding procedures. Those children still at risk need to be helped, and those who have been abused or exploited need to be heard and supported. The Inquiry's reports, and awareness days like these, are necessary for all of this to happen, but they're not the only reason they are important.
Last week's awareness day, and the Inquiry's 19 investigation reports, show there is a powerful need to open up the public conversation about child sexual abuse. When an issue is raised, discussed and held in our collective consciousness, something that can appear impossible to tackle - something too endemic, too horrifying, too difficult to think about - reveals itself to be something we have the courage and the will to confront.
Awareness days are a symbol of hope - hope that if we work together toward a common purpose, tomorrow might be a better day.
Georgina Middleton is director of communications and engagement at the Independent Inquiry into Child Sexual Abuse