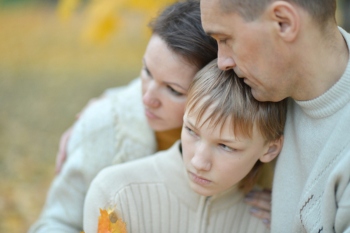 One in five people on Universal Credit are 'very likely' to use a food bank if the £20 weekly uplift is removed, new research has found.
The new report, published by the Trussell Trust, found nearly a quarter of a million parents are worried about feeding their children if the benefit cut goes ahead as planned in April.
It finds 41% of people fear they will be very likely to cut back on food for themselves without the extra £20 a week, with 13% of parents very likely to cut back on food for their children.
The charity is calling on the Government to make the uplift permanent and also extend it to people on legacy benefits.
Emma Revie, chief executive at the Trussell Trust, said: 'The £20 increase to Universal Credit introduced at the start of the pandemic has been vital in protecting tens of thousands of people from being swept into serious financial hardship.
This survey reveals the shocking consequences of what lies ahead if this lifeline is cut in April. This isn't right. No one should have to suffer the indignity of relying on emergency food. It's clear that action is needed to ensure our benefits system provides people with enough money to cover the essentials.
'That's why we're insisting the government turns this situation around. Keeping the £20 Universal Credit uplift, and extending it to legacy benefits, will provide an anchor from poverty for people who need it most.'