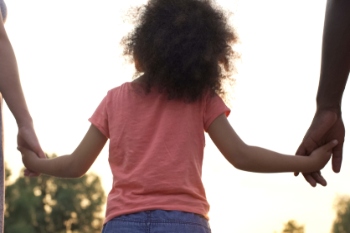 A charity has urged the Government to improve the use of funds allocated to support adopted children in England's schools.
The Department for Education today announced that £160m will be invested over the next three years to help improve the support adopted children receive. This includes £144m for the Government's Adoption Support Fund to strengthen support for new and growing adoptive families.
However, the charity Adoption UK has today published a report warning that the accountability for ensuring that money allocated to support previously looked after children is spent effectively is wholly inadequate.
There are more than 56,000 previously looked after children – defined as those who have left local authority care because of adoption or a Special Guardianship Order – in England's schools.
According to Adoption UK's new report, the backgrounds of looked after children make them 20 times more likely to be excluded than their peers, more likely to have special needs, and to get lower GCSE exam grades.
Entitled From Both Sides and published before the Government's funding announcement, the new study found that three quarters of adopted young people say they need more support than their peers in school and more than half say they don't receive it.
Adoption UK's report warned that many families are being left to find out for themselves what rights and entitlements their adopted children have access to. They also said that many schools have not been given the guidance, nor the time and resources to fulfil their obligations.
The report's recommendations include the introduction of a statutory framework for previously looked after children, similar to the Personal Education Plan. There is also a call for all local authorities to publish a 'local offer' for previously looked after children, including information for families about Pupil Premium Plus, the virtual school and designated teacher, and priority access to school places.
'In order to genuinely give these vulnerable children an equal chance to learn, the Department for Education needs to consult about the best way to ensure their important investment in school support is used well,' said the report's author Becky Brooks.
Responding to the news that the Government is increasing funding to support adopted children, Dr Krish Kandiah, chair of the Adoption and Special Guardianship Leadership Board, said: 'I'm delighted that the Government is investing significant new money into adoption. We need to make sure that we all working together to help children get the families they need – loving families who will commit to them for life whatever trauma they have faced in the past and whatever their futures might hold.
'The increase in the Adoption Support Fund will help ensure that adopted children and their families are given every resource they need so they can thrive together.'