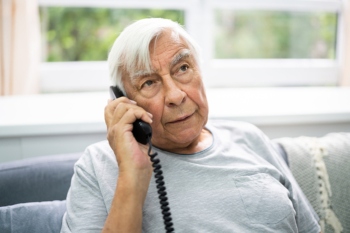 Older people on low incomes in Scotland missed out on £88m in Council Tax Reduction support last year, a charity has warned.
Age Scotland said the discount is one of the most widely underclaimed benefits, with figures showing at least 123,000 older households in Scotland missing out on the vital support.
The charity is calling for the process to be streamlined to boost take-up and for more to be done to improve people's understanding of the financial support available.
Brian Sloan, Age Scotland's chief executive, said: 'This astonishing level of underclaimed Council Tax Reduction, among other sources of financial support such as Pension Credit, could be making a real difference to the lives of those older people on low incomes, driving down levels of poverty and boosting their wellbeing.
'We've got to make it easier for people to claim and ensure that accessing passported benefits is much more streamlined.'
The figures have been published as the charity launching its new 'Check in, Cash out' social security awareness campaign.