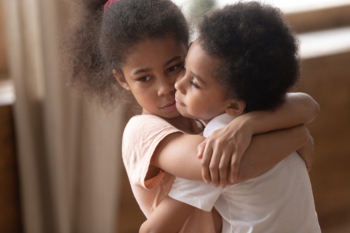 The number of children being referred to its fostering service has risen by a third in the past year, a charity has warned.
Barnardo's said the number of children needing care increased by 36% over 12 months, up to 19,144 from 14,130 the year before.
It is urgently calling for more people to become foster parents, especially those who would consider looking after siblings.
A survey for the charity found that while 14% of adults would consider fostering a child aged 18 or under in the next five years, this figure drops to 6% when asked the same question about fostering siblings.
Lynn Perry, co-CEO (interim) of Barnardo's, said: 'The pandemic and lockdown measures have piled pressure onto struggling families with job losses, deepening poverty and worsening mental health, contributing to family breakdown.
'Our survey shows that many people would consider fostering and we urge people to come forward to find out more about what being a foster carer involves - there's no obligation.'