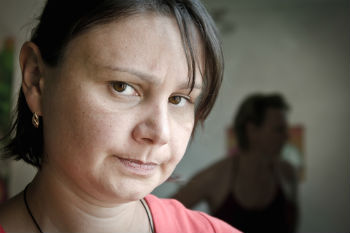 Restoring the Local Housing Allowance benefit to cover the full cost of rents could stop more than 6,000 households being pushed into homelessness, according to campaigners.
The Crisis charity says the move could lift more than 35,000 children out of poverty in the next three years.
It has released research released today saying if the Government invests £3.3bn in LHA it will produce immediate net benefits of £2.1bn over three years.
It is calling for £820m investment in the next year.
Crisis says the three-year investment would give the Government time to build a sufficient supply of truly affordable housing while making sure homelessness does not continue to rise.
Crisis chief executive, Jon Sparkes, said: 'Over the coming weeks, we urge the Government to prioritise investment in Local Housing Allowance as part of its upcoming spending decisions – this research makes a clear-cut case that doing so will have an immediate financial and human impact.
'Ending homelessness for good is truly within our capabilities but will only be made possible by taking steps like this.'
The Local Government Association also called on the Government to restore LHA rates to at least the 30th percentile of rents when the freeze ends next year.
Cllr Richard Watts, chair of the LGA's Resources Board, said: 'The widening gap between incomes and rents and the freeze on Local Housing Allowance rates has led to financial hardship, in-work poverty and homelessness, placing unsustainable costs on councils in meeting their housing commitments.
'Giving councils the powers and funding to increase the supply of rented housing and provide a safety net are vital components of any long-term government solution to our homelessness crisis.'