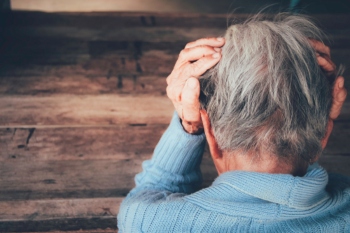 The Government has been urged to end the 'scandal' of only collecting domestic abuse data for people up to the age of 74.
Age UK argued there should be no age limit for collecting data on victims of domestic abuse, and warned this 'blind spot' in the Domestic Abuse Bill needs to be rectified.
A new report from the charity shows that older victims are struggling to get the help and support they need, a problem made worse by lockdown restrictions.
Caroline Abrahams, charity director at Age UK said: 'The fact that we don't even try to collect the data about anyone aged over 75 who has suffered domestic abuse is shocking and it's high time that changed.
'It's not just an important principle at stake here, there are very real consequences for older survivors too: the absence of any solid information about them means their needs are often overlooked and we perpetuate a culture in which they find it almost impossible to speak out.
'A year on from our first call for the Bill to ensure that data is collected on all victims and survivors of domestic abuse, regardless of age, and we are no better informed on the numbers of older people who are affected.'