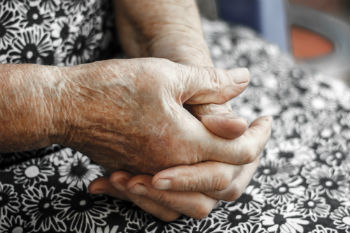 A report calling for a new £2.4bn Dementia Fund has received backing from 68 cross-party MPs.
The report, published by the Alzheimer's Society, warns that some people with dementia are paying 15% more for their social care, spending £100,00 on average. It argues that a new dedicated fund would help end this 'dementia penalty'.
The charity argues the fund would help reduce the number of people with dementia beign forced to go to A&E at crisis point. Figures show that a quarter of hospital beds are taken up by people with dementia.
Jeremy Hughes, chief executive at Alzheimer's Society, said: 'We are calling for urgent investment in high quality care through a dedicated Dementia Fund. It's time to end the dementia penalty that's preventing people from getting the care they need and deserve.
'The overwhelming cross party support shown through the open letter to the health secretary illustrates how indisputable this crisis is. A Dementia Fund will provide help now to remedy the situation for people with dementia, while we wait for the Green Paper and a long-term sustainable funding solution for social care.'