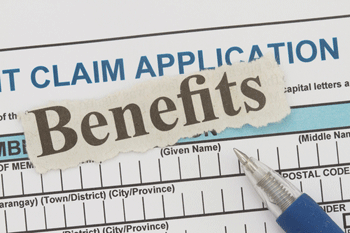 A coalition of charities and other organisations have called on the Government to publish a full assessment of the impact on renters of the decisions to freeze Local Housing Allowance and cut Universal Credit.
In order to provide support during the pandemic, the Government restored Local Housing Allowance (LHA) rates to the 30th percentile of market rents and increased the Universal Credit (UC) Personal Allowance.
However, since April this year, Local Housing Allowance has been frozen in cash terms, and later this year, Universal Credit will be cut by £20 a week.
The coalition, which includes Crisis and Nationwide Building Society, warns that the LHA freeze and the cut in UC risks pushing many households into poverty, problem debt, and homelessness.
They are now urging the Government to complete and publish a full assessment of how the LHA freeze and the cut in UC will impact renters.
'As organisations representing landlords, letting agents, tenants, people facing homelessness, and debt advice services, we are united in calling on the UK Government to complete and publish a full assessment of the impact of both of these policies on the ability of renters to meet their housing costs,' the coalition said in a joint statement.
'We believe that the UK Government should reverse its decisions to cut Universal Credit and to freeze Local Housing Allowance. To apply policies like these without doing any meaningful impact assessment is, we argue, lacking the necessary foresight and consideration of the impact they will have on people's security of tenure and well-being and for many will threaten their chance of recovery.'
A Government spokesperson responded: 'Universal Credit has provided a vital safety net for six million people during the pandemic. The temporary uplift is part of a £400bn support package and has been extended beyond the ending of restrictions, while we will be maintaining nearly £1bn of additional housing support through Local Housing Allowance rates.
'Our focus now is on our multi-billion-pound Plan for Jobs, which will support people in the long-term by helping them learn new skills and increase their hours or find new work.'