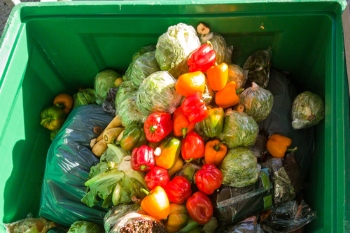 The Environment Act 2021 became law in November 2021, introducing changes to waste collection so that recyclable household waste (which includes food waste) must be 'collected separately from other household waste'. Food waste itself must be collected at least once a week.
Timescales
The Department for Environment, Food and Rural Affairs' (DEFRA) initial consultation outlines that if an authority has a long-term arrangement in place already for the collection and/or disposal of their waste, they may be able to delay introducing separate food collection and/or disposal. This consultation (with the relaxations summarised below) can be accessed here. However, we await further details and confirmation of the exact timescales by which local authorities will need to change their current arrangements to comply with the Environment Act.
| | |
| --- | --- |
| Type of Contract | Expected Timeframe |
| Currently providing a separate food waste collection | Continue separate collections at least weekly from 2023/24 |
| No existing contract | By the 2024/25 financial year at the latest |
| Mixed food waste and garden waste contract | Transition to a weekly, separate food waste collection service proposed between 2024/25 and 2030/31 |
| Long-term residual waste contracts affected by the proposals (such as Energy from Waste or Mechanical Biological Treatment) | Transition to a weekly, separate food waste collection service proposed between 2024/25 and 2030/31 subject to further evidence on the associated costs and benefits |
How can local authorities adapt to these changes?
The separate collection of food waste on at least a weekly basis may cause problems for local authorities where they intend to collect food waste mixed with other types of waste (e.g. garden waste), including increased costs – as some authorities currently collect food waste separately, some do not.
Local authorities therefore need to audit their current arrangements, including reviewing their current collections and disposal contracts, especially where they have long-term contracts in place for collection, disposal and recycling. For example, local authorities should check whether their contracts give exclusivity to incumbent suppliers to collect and/or dispose of all of the local authority's waste (residual waste including food/organic waste) and the practical consequences of this change in law (which party takes the cost/risk of implementing it).
Furthermore, if local authorities change, or are planning to change, their contracts (for example, if the authority now requires the contractor to collect food separately and perhaps treat it in a different way to the current collection/disposal solution) then they should check whether the contractor has a right to recover any lost revenue and/or investment resulting from this change, and whether there are any other potential cost consequences.
These are however only two of the core issues local authorities need to consider and there is likely a lot more authorities will need to do to ensure they comply with the new Act.
DEFRA's initial consultation promotes the use of recycling food waste by anaerobic digestion. ADBA (the Anaerobic Digestion and Bioresources Association) have also published a report setting out how anaerobic digestion can help local authorities to comply with changes in the law and support their transition to net zero. This report can be found here.
Sending food waste to anaerobic digestion – the process where biomass (plant and animal materials) is broken down by micro-organisms in the absence of air, releasing a methane-rich gas that can be used to generate renewable heat and power and producing nutrient rich digestate for use as a fertilizer – will help to reduce reliance on fossil fuels to generate heat and power and can also reduce the amount of waste going to landfill.
Challenges and legal changes facing local authorities
Local authorities may potentially have to pay costs to an incumbent contractor, depending on the arrangement they currently have in place and the extent to which they need to amend these contracts to comply with the changes introduced by the Environment Act. An early audit and then engagement is essential to ensure you can manage the change in the most cost effective way.
Ben Thomson is a solicitor at Ashfords.